The CSCP certification is designed to help you exhibit the knowledge and skills needed for creating more streamlined operations. The certificate was launched in the year 2006 and since inception, it has awarded to over 24,000 credentials to professionals in more than 100 countries.  
There are many career opportunities and growth potentials that are open to individuals with the CSCP certification. By earning this credential, you stand a chance to have an increase in your salary. On average, the candidates with this certificate see about 12% increases in their income.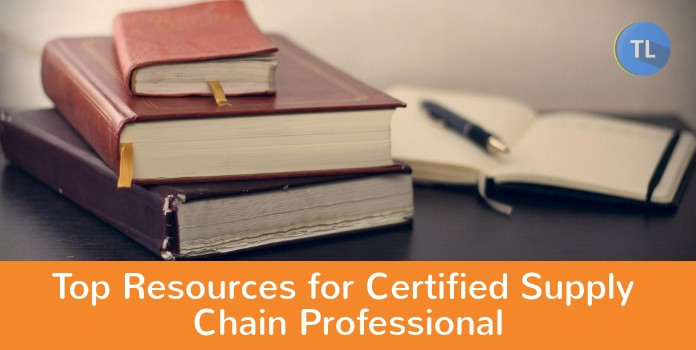 In addition to this, there is also an increase in hiring potentials. According to studies, there is about a 65% increase in the hiring potentials of the applicants with CSCP. The certification also helps increase your professional value as well as secure your career potentials.
While studying for this certificate, you will be exposed to different contents that will help you to successfully manage a global end to end supply chain activities. 
Best Resources to Help You Prepare for the CSCP Certification Exam
There are different resources and tools that are available to support you in the preparation for your exam and the journey towards earning your credential.
It is important to mention that each individual will have to find the learning system that is ideal for them. There is no single style that is best for all candidates.
You have to understand yourself and know the learning style that will be of utmost benefit to you in terms of your exam preparation.
Also Read:
4 Smartphone Trends That Are Changing How Students Learn
Some of the learning options that you can choose from include self-study approach, classroom instruction, and online courses.
In this article, we have detailed some top resources that you can explore while preparing for your CSCP certification exam. You don't have to use every one of them.
Choose the one that best suits your learning style and dedicate enough time to study before you sit for your test. 
Self-Study
This learning approach allows you to learn on your own terms and pace. It affords you the opportunity to learn anytime: night or day.
This option of learning is highly recommended for professionals who have a busy schedule at work. It accommodates your demanding and busy schedule, giving you an opportunity to learn whenever is convenient for you.
The Learning System of CSCP is an extensive certification preparation and professional development program that is based on the body of knowledge of APICSCSCP. The learning system offers study materials as well as interactive web-based study tools to the test taker.
For the Plus members of APICS, you can access this resource material at $995. Non-members can access it for $1,380.
It is important to note that the cost can change based on tax and shipping cost. You should, therefore, factor this into your budget when placing an order for the material. 
Instructor Supported Course
An online instructor supported courses are provided through Fox Valley Technical College. This college offers online review courses on APICS CSCP that are easy to navigate through and very interactive.
They also offer workshops that are supported by professional instructors who have years of experience in supply chain management and have earned the APICS certifications.
Also Read:
7 Tips To Deliver a Perfect Speech
You can learn the details of the contents of the certification exam through this platform and be assured that you will excel in the exam. 
Instructor-Led Classes
These are local classes that are offered by approved APICS instructors at the different local chapter of the institute. Local classes are not available in every location.
You might want to check the available APICS classrooms to know if there is anyone 
Other Resource Tools for the CSCP Certification Exam Preparation
In addition to the top resources highlighted above, there are other https://www.pass4itsure.com/cscp.html and study support and tools that you can invest in to help you in your preparation towards the certification exam.
Below are details of the study tools and support that you can check out for your study process activity. 
APICS Dictionary and App
This resource allows you to master the definitions and terms that you are likely to come across during the certification exam. The recent edition of the APICS Dictionary and App is the most extensive reference for operations terminology and supply chain.
This resource is not only useful for the test but very handy all through your career in the industry. If you are already a Plus member of APICS, you would have received a free edition of the material. In case you are yet to get your copy, you can send a mail to APICS and request for your copy. 
Exam Reference Materials
Some of the best educational resources that you can find are available with APICS. You can explore these materials to help build your knowledge and skills in supply chain practices.
It will also go a long way to help you in your preparation towards your certification exam. 
Exam Content Manual
The Exam Content Manual for the CSCP certification exam offers guidance to professionals preparing to sit for the certification exam. The content outline of the manual is grouped into main topic areas.
Also Read:
College Dunia Review: Best Place To Find Top Colleges
You can also determine the relevance and emphasis of each of these topics through the percentage figures allotted to each of them.
The exam content manual is designed to guide you in your test preparation irrespective of the learning system you choose.
It is important that you go through these topics and understand the concepts that are inherent in them. 
Conclusion
Online communities are great platforms to learn new things about your certification exam. Find an online study group for Supply Chain Channel and join the discussion. You can also start a discussion and let other people join and learn.
The online community is a platform where you share your knowledge and learn from others. The APICS community is designed to support your preparation efforts and increase your knowledge level as well as enhance your professional skills.